Yorkshire is England's largest county, located in the North of England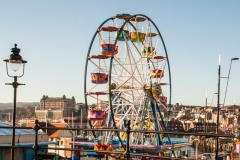 Scarborough is a seaside resort on Yorkshire's East coast in England. As a holiday destination it has everything a holidaymaker or day tripper could want. Two magnificent bays lined with golden sandy beaches, linked with a bracing promenade around the headland, a castle, hotels and restaurants. Scarborough's harbour is home to fishing boats and fish market, pleasure boats and private yachts. Lots of public parks and shops galore.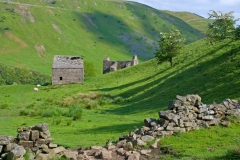 The Yorkshire Dales is a National Park in Yorkshire - England's largest county. Set in beautiful, rolling, verdant green hills and dales. Crisscrossed with picturesque dry-stone walls that take no notice of steep valley sides. The lush meadows are peppered with field barns, often in a state of delightful, photogenic neglect. A walk among the fells and riverbanks can, surely, never fail to please, especially when the lure of a cosy, welcoming Yorkshire Dales village pub beckons at the end of a wonderful day in the countryside.